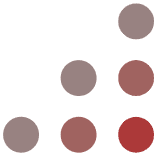 Data - Advanced Analytics (Big Query)
BigQuery is a fully-managed, serverless data warehouse that enables scalable analysis over petabytes of data. As a result, you do not have to build an extensive team of analysts and data scientists to make sense of your digital data.
We unlock critical insights for your business using BigQuery that propel your business to the next level by consolidating data from sources that are in silos, for instance: Search Console, Google Analytics, Facebook, Google Ads, your internal data and many more. Then our team can help you to make sense of your data by visualizing in Google Data Studio, Microsoft Power BI or in Tableau
Enhanced Insights
using BigQuery
GRANULAR WEB ACTIVITY DATA
BigQuery unlocks complex data processing on web tracking, enabling fully customized dashboard or report generation, exporting insights in the best way for your business – free from the limitations of web analytics tools like Google Analytics.
COMBINING WITH OTHER DATA SOURCES
BigQuery is a data warehouse, which can store any other data beside the GA 360 (or GA 4) data export – such as Google Ads, Search Console, or even third party data such as Facebook etc. By integrating data from multiple different platforms (e.g. advertising, CPM, payments, etc), advanced audience insights can be generated that provide a deeper and/or more accurate view on digital performance (e.g. true Cost per Acquisition or RoAS).
Broad categories of
advanced solutions
CUSTOMER SEGMENTATION
Understanding your different types of customers allows tailoring your services to them. Your web traffic and digital marketing data gives plenty of ways to identify meaningful segments – level of engagement, life-time value, interests and purchase behaviour, to name a few. Augmenting this with your internal data takes this to the next level and enables personalised acquisition, monetisation or treatment strategies.
User journey analysis
Analyze user behaviour (website visits and transactions) from various angles – in ways that are not possible from Google Analytics. With the right foundations and configuration, your data can be put to work to reveal the full journey of your customers/visitors – possibly even the offline touchpoints. This enables comprehensive sales funnels across devices and sessions, and also makes attribution possible.
Advanced measurement
We put statistics and machine learning to work to reveal advanced insights and predictions – such as life-time value analysis, lead scoring, cross-sell models or recommendation engines, which allow even better personalisation and take customer experience to the next level.
Generate insights on all steps of the
customer relationshop lifecycle